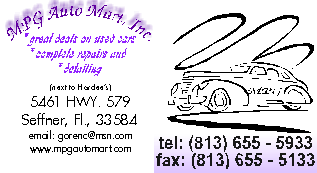 Welcome to our web site!

Thank you for visiting our new web site. We hope you will stop by often. Don't forget to visit our 'specials' page for great deals on quality cars.
Drive carefully!
MPG AUTO MART, INC.
MPG Auto Mart, Inc.* 5461 CR 579 * Seffner, FL * US * 33584
tel: (813) 655-5933 fax: (813) 655-5133
Hours: Monday to Saturday 8am -6pm & Sunday 9am - 3pm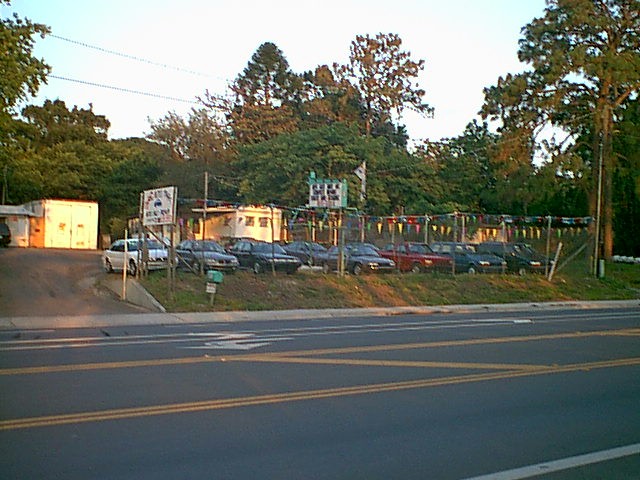 If you're looking for the best in automobile sales and service, you've come to the right place. We offer a wide range of used cars, as well as skilled mechanics for service needs on most domestic and foreign automobiles. Our 30 years of experience in the automobile business allows us to partner with you, the customer, to find you the right automobile or to service your current car.
'QUALITY AND DEPENDABILITY from MPG AUTO MART, INC.'

Please look through our site at what we have to offer. If you have any questions or comments, please send us an e-mail or come in for a visit.